Why Choose UNO property management to manage your Auckland rental home?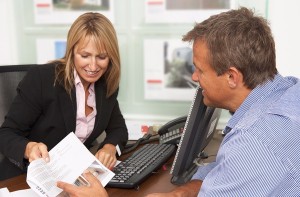 We can pay rent WEEKLY

We make your money work harder for you.  Why keep it sitting in our trust account for a month before you see your money!

Access to Property Information

24 hours a day, 7 days a week, wherever you are!

We believe in open communication and total transparency. Now you can access your property inspection report, rent statement, and other pertinent information about your property from our secured site.

Our site also provides your tenant with the ability to log maintenance requests, view their rental and other payment history and communicate with their property manager – anywhere at anytime.

Zero Tolerance Rent Arrears

Our team consistently track at less than 2% of tenancies more than 7 days or more in rent arrears. 98% of our tenants pay rent on time.

Low to Zero Vacancy

Our team consistently track at between 0-1% of our portfolio being vacant for more than 5 days (out of a year). We are trained to find you a suitable tenant in the fastest possible time.

An active prospective tenant database means we have qualified tenants ready to rent properties from us today. In addition, an information packed advertisement with at least 6 images of your property will be placed on at least 3 major real estate websites to ensure your property reaches the widest possible audience of prospective tenants.
Our genuine 24/7 online booking system ensures that we don't miss any potential enquiry of your property, so that we can rent out your property faster.
Maximising Your Financial Return

We monitor your rental levels regularly every 3-4 months at the time of routine inspections and we initiate rental reviews where required to ensure your property achieves optional financial performance for you.

Detailed Property Inspections

Every detail of your property is carefully recorded and photographed to ensure that you are not held responsible for any tenant damage and reduce tenant disputes.

Our Promise and Guarantee

We know what is important to our investor clients and know how to deliver outstanding property management service. We guarantee that, if after three months, you are not entirely satisfied with our service, we will release you from your contract and refund any fees charged in full.