Please watch the above video on how to submit maintenance requests for your rental property.
If you're buying for investment, there is still the task of finding the right tenant to sign your lease. There are many ways of going about this, from searching through the internet, to asking around your friend groups, all the way to engaging a professional property manager to handle the process for you.
But if you've decided to do this yourself, you might be unsure what to look for in a tenant. We have a lot of experience in this area, and so here are three qualities that we think every dream tenant should have.
Cleanliness
It's next to Godliness, and more importantly, saves you time and stress! A clean tenant is less likely to have mould or mildew build up in your property, won't have a problem with you when you want to inspect and also makes your inspection process so much easier!
Not to mention, it also reduces the risk of damage or long term wear and tear to your property. This can be hard to gauge solely on personal appearance, however, and might require some past references from landlords before you can be certain.
Timeliness
Timeliness shouldn't just apply to the rent payments (although that is fairly vital!). When we say get a timely tenant, we mean someone who responds to your emails promptly, is not late to any meetings and generally doesn't waste your time as a landlord.
Of course, this is a two-way street. Treating your tenants with respect is just as important for building a dream relationship with leaseholders, so make sure to also be timely in your communications with them should they get in touch!
Cashflow
It's important to have tenants who can afford to pay the rent. As a landlord, you want to check this out before the lease is signed otherwise you might have a stressful lease period chasing up money. If you have a central city apartment with a high rental price, make sure your tenant is someone on an income that can match!
It's very important to remember your responsibilities as a landlord, but don't cut corners when you choose your tenants. Take the time to make sure the people who sign on to live in your property have the right qualities, and you will be sitting pretty for the future.
Looking for a property management company in the Auckland area?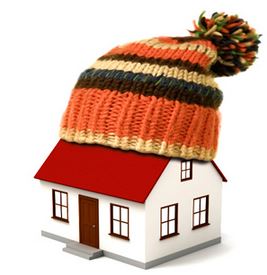 Early in July, Housing Minister, Nick Smith announced significant changes to the Residential Tenancies Act that will see a greater emphasis on compliance.
The changes are predominantly around insulation of rental accommodation and smoke alarms becoming compulsory. There are other changes as well around laws regarding abandonment of tenancies and further protection for tenants against landlords who issues notices in retaliation.
However, the main focus is clearly on the gradual improvement of rental accommodation. The government has moved away from the controversial Building Warrant of Fitness with suggestion that it goes too far and will be an ongoing cost to landlords that will ultimately be another burden for tenants to pay.
As of 1 July 2016 all landlords will have to stipulate the level of insulation in walls, ceiling and under floor in new Tenancy Agreements. This will be a significant undertaking for many landlords and Property Management companies.  Failure to state the level of insulation will become a breach of the Residential Tenancies Act and landlords may face fines for failure to do this.
By 1 July 2019 nearly all-residential rent accommodation will have to have adequate levels of insulation in the ceiling and under floor. All the Housing New Zealand stock will be retro fitted with insulation by 1 July 2016. There are estimated to be approximately 180,000 rental properties throughout New Zealand and with many Kiwi's being priced out of the market in Auckland, a lifetime of renting looks a real possibility.
The other change is around smoke alarms. The new smoke alarm standards will require a minimum of one working smoke alarm in the hall or similar, within three metres of each bedroom door.
The landlord must ensure the alarm is operational at the beginning of a tenancy and the tenant will be responsible for replacing batteries during the tenancy.
Need Property Management for your Auckland Rental Property?